Swimming Pool Installation Company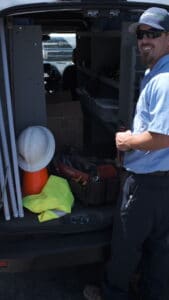 If you're considering pool lighting installation in Las Vegas, then you should know that it is different from other kinds of outdoor lighting that you might install in your home. You aren't trying to light up thoroughfares, such as garden paths and the like. Instead, you're lighting up areas where people will be hanging out for quite a while. Not only that, but you also want your lighting to give out a certain ambiance.
If your lighting design is unique enough, you could turn your pool area into one that no one wants to leave, like some sort of oasis. You can create a dramatic mood that attracts everyone to the pool, like moths to a flame.
Incandescent pool lighting was the only option for a while, but technology has caught up, and LED lighting options are the order of the day, allowing your in-pool lighting to have a flair it couldn't have had with incandescent bulbs. They're also much more versatile and durable than incandescent bulbs.
Using Swimming Pool Lights to Create the Right Ambiance
The right kind of lighting in your pool can have an outsized effect on the people in the water. It can, for starters, make your pool and the surrounding areas feel safer. You can light up paths for people by placing lights strategically around pool decks, walkways, and other places. This can also help to attract bugs that are typically attracted to light away from the water.
It's okay to have white light, but you might want to consider lights that can change color if you really want to build a mood. There are lots of modern computer-controlled systems that allow you to do this, changing the mood from serene to a party mood.
Lighting ideas for Swimming Pools
Path lights are important as they show people the way as they walk to and around the pool. Be careful to place them in plant beds. If you place them right in the grass there is a high chance that they will be hit by mowers.
As for the area around the pool, you will want both mood lighting and functional lighting. Most people don't spend that much time swimming at night. Instead, they're usually socializing around the pool.
Don't install harsh spotlights across the pool Instead, find ways to diffuse lights so that elements are illuminated without direct light.
You want the light to be like the kind you get from the moon or sun: from above. If you have a tree canopy hanging over the pool deck, consider moonlighting for a mystical aura. You can also have moonlights in tall trees or by the side of the house.
The Placement of Swimming Pool Lighting
You want to place the landscape lighting in all the right places. If you're planning on placing them in plant beds or just planted areas in general, then you should do the design for the landscape at the same time as your lighting. That means you should layout your pool lighting design very early on, even before you actually construct the pool. You can have planting beds around the paving of your swimming pool to make the lighting more effective.
These plant beds could either be standalone plant beds or they could be attached to other landscaping beds. This type of connection is pretty good for overall swimming pool design as it makes the whole thing look like it was part of one grand masterplan.
If you decide to have the plant beds isolated, then you should make sure you get very large and important plant beds. The last thing you want is an unimportant plant area.
The post Swimming Pool Lighting Company in Las Vegas, Nevada appeared first on Callidus Electric.
from
https://calliduselectric.com/swimming-pool-lighting-company-in-las-vegas-nevada/?utm_source=rss&utm_medium=rss&utm_campaign=swimming-pool-lighting-company-in-las-vegas-nevada